How To Check Iqama Insurance Status(2 Methods)
Check Iqama Insurance Status: Insurance is one of the essential parts of human life. In many countries, it is mandatory to have health insurance, no matter what your financial status is. It is the best way to protect your loved ones without having to worry about any financial crisis.
In many countries, Government provides free health insurance for their citizens indicating the importance of insurance to any person.
Even in Saudi Arabia, it is mandatory to have health insurance in case of any medical emergencies. Hence, Saudi Arabia introduced Iqama insurance long ago to protect its citizens and visitors from unforeseen incidents that can occur in one's life. Iqama insurance is health insurance that is offered to citizens through an ID or a number.
However, many are not aware of how to check Iqama Insurance's status using websites or any other methods. Hence, we are here to help you out. In this article, we have listed the steps on how to check Iqama insurance status, how to check insurance status for iqama renewal, and so on… Then let's not waste any more time. Let's get going…
2 Methods to Check Iqama Insurance Status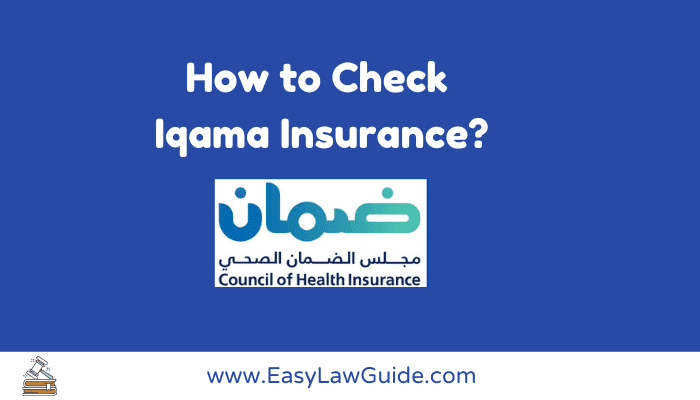 #1 Using CCHI
The Council of Cooperative Health Insurance (CCHI) is a council that has the authority over all health insurance in Saudi Arabia and that regulates and guides them. 
One can visit through CCHI website which is https://eservices.chi.gov.sa where the page redirects the user to the Council of Health Insurance websites. On this website, select your preferred language to enter the information. Scroll down to view the files that have to be entered.
First, enter your Identity Number, which is a 10-digit unique Iqama number, and then move on to the next field which is the image code displayed on the website. Enter the code correctly in the given field and then press the OK button which is present at the right bottom corner.
#2 Using Absher
In the previous point, we get how to check insurance status through CCHI and the second method of the same is through the Absher website the steps are here below.
Visit https://www.absher.sa/ website and click on your preferred language or select English at the top of the page. The last login to the website or if you are a new user, kindly register with the Absher website to proceed further. After completing the login process under the family members option, click on inquiries.
After that, click on the Query Health Insurance option and select the family members on the dependent list. There you will be able to see the status of your Iqama insurance KSA.
Through these methods, one can also know how to check insurance status for iqama renewal. These are official websites and are in use 24/7 and are updated every minute. 
If any individual finds difficulty in finding the information he/she is looking for, then there is a help and support section at the end of the page. There you can find the standard helpline number which is 920001177, or can also email the query at info@chi.gov.sa 
The other way to contact the helpline support is through the council app called Chiksa or can also find them on social media under the name SaudiCHI.
Frequently Asked Questions
1. Can I check my health insurance on my Iqama online?
Log into eservices.cchi.gov.sa. Click the e-services tab to know e-insurance services. If you have your Iqama, type in the code in the image in the second box. It will display your policy number and expiry date.
2. How to check visitor or tourist insurance inquiries? 
Log into the CCHI website and select the insurance service about which you want information. Clicks the GO to service button and enter your passport number, which you used while applying for the insurance. Input the code that is displayed on your screen. It will depict the details you wish to check.
3. Is health insurance mandatory for visitors to the kingdom?
Health insurance is mandatory for visitors to the kingdom or extending the visit period, and dependants should mandatorily apply for health insurance.
Related Posts:
Conclusion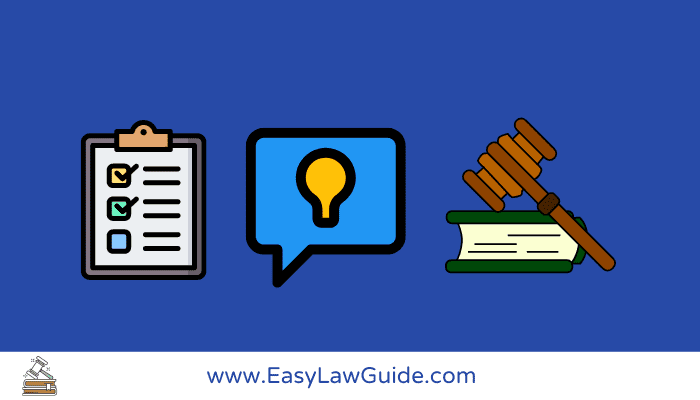 In this modern digital world, every organization is trying to minimize the problems and trying to centralize everything by making a lot of effort. Hence CCHI believes in a single identity number for every purpose needed from Iqama. Let us all try to encourage them and follow their steps to build a better tomorrow. Hope this article has helped you in gaining information on how to check iqama insurance status.