Can my Lawyer go to my Arraignment for me?
The most commonly asked question do I need a lawyer for an arraignment? often remains unanswered. Your attorney may or may not show up in court without you depending on the specifics of your charge.
Let's go over the cases where you need to show up in court and know the cases when can my lawyer go to my arraignment for me quickly and to the point?
What does Arraignment Stand for?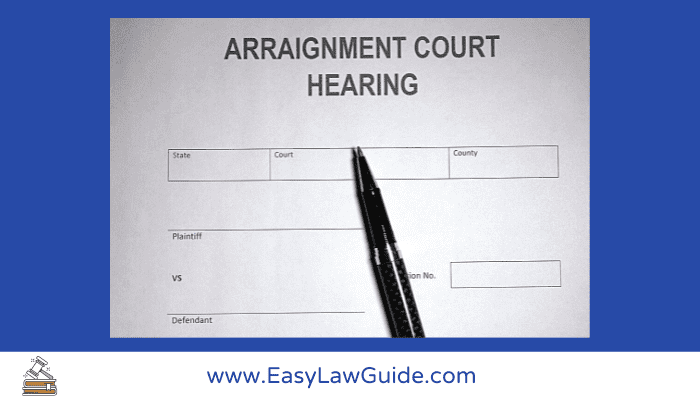 In simple words to understand the word arraignment, you can assume a criminal defendant is usually informed about any charges that are filed against him at an arraignment appearance.
In such a situation, the defendant can also be requested to file a plea to the provided charges. In several places, the court's decision about the defendant's release awaiting trial may also be made at the arraignment.
Can my Lawyer go to my Arraignment for me?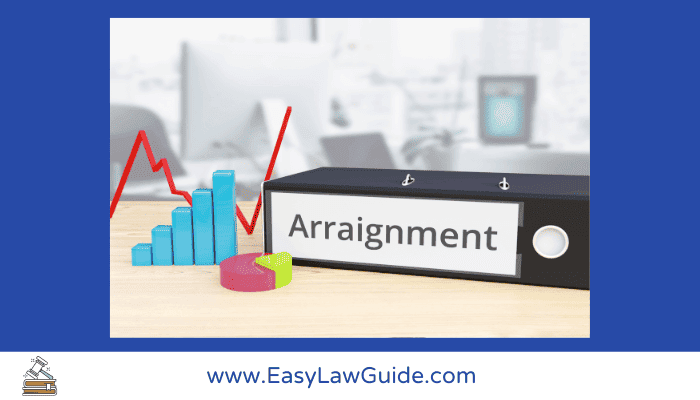 Top 2 Cases When your Lawyer can go into Arraignment for you?
Here, I have discussed the situations and the cases to give you a brief answer when can my lawyer go to my arraignment for me? So, continue reading and understand arraignment lawyer cases:
1. Minor Infraction vs. Felony
Your lawyer is allowed to represent you in court if you have committed a misdemeanor. At every level of your case, he or she might advocate for you and defend your rights without you being present.
However, if you are being prosecuted for a felony, you must appear in court for all proceedings, including your arraignment, plea, preliminary hearing, trial, and sentencing. With this, you hopefully came to know do I need a lawyer for a misdemeanor arraignment situation.
2. Different Hearings
A defendant does not have to be present with their lawyer at several other sessions. A conference does not require the defendant to be present. A misdemeanor dispositional conference is an illustration of a conference. A hearing on a legal issue is another hearing that a defendant is exempt from having to attend.
Finally, a defendant may elect to forgo attending a hearing to amend a sentence as per the lawsuit. It is crucial to keep in mind that the judge must approve the defendant's absence. The defendant shall be present at such sessions unless excused by the court.
Exceptions to the above Situations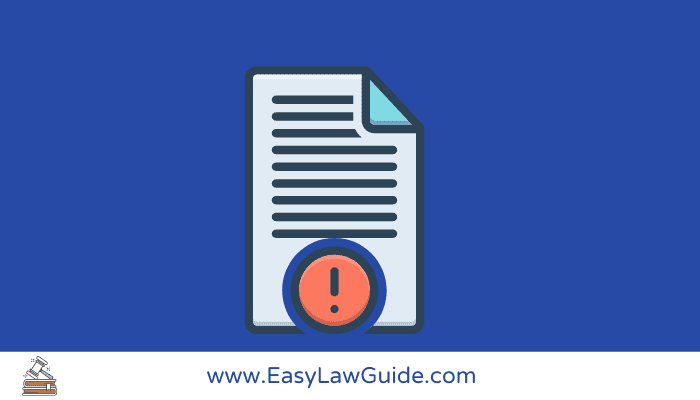 Even though we said that you couldn't show up in court for a misdemeanor, there are some instances where you absolutely must be there. Let's examine a few of them:
1. Domestic Abuse
In a domestic abuse case, your attorney cannot represent you. You must show up for your arraignment and sentencing as a defendant. The court may issue a protective order in domestic violence situations, which is why this is extremely important at this point.
The defendant must receive personal service of this order. If you are accused of breaking the terms of a protective order, you must show up in court as the defendant.
2. Drunk driving or driving under the influence (DUI) Cases
Even if your lawyer may occasionally represent you in the Drunk driving or driving under the influence (DUI) case, you must be present for the arraignment, plea, and/or punishment.
If you're unsure whether to appear or not, choose the word "appear" to prevent future issues, such as a bench warrant, at all costs.
Bonus Tip: Benefits of Having a Private Lawyer for an Arraignment Process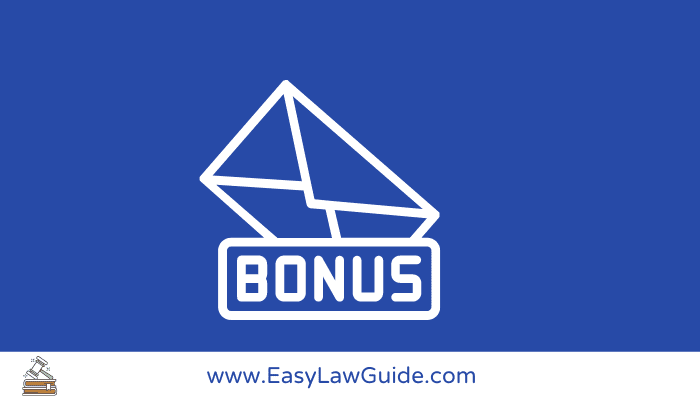 If look around you will find that if you hire a private attorney for a specific case for an arraignment process it might provide you with several outrageous advantages additionally. 
Here are a few reasons to think about getting legal counsel before your initial appearance if you have been arrested, received a summons to appear, or are attempting to assist a loved one through the process:
1. Detained after an Arrest
If you are detained after an arrest, a lawyer can help you understand the bail procedure and connect you with someone who can secure your release before the court. Studies demonstrate that the outcomes for offenders who remain in custody throughout the criminal justice process are worse.
2. Leave from Employment
Many people struggle to obtain last-minute leave from employment to attend court appearances. A criminal defense lawyer can usually waive the arraignment if you get in touch with him early enough, which excuses your appearance.
The matter might be settled before your arraignment in some circumstances! But, if you are having some time on your hand, you can look for negotiating a Pretrial Diversion Agreement or a Compromise of Misdemeanor process.
These alternatives are available for some criminal counts, and if the State is cooperative, we can get a deal made before your arraignment.
3. Lenient Release Conditions
We can typically negotiate for more lenient release conditions if the case does not end up being resolved before the arraignment. For instance, we might require our clients to have an alcohol screening before the arraignment if the prosecutor is asking for an ignition interlock.
This provides you a better chance of avoiding these expensive terms of release and helps the judge decide if that condition really should apply.
Frequently Asked Questions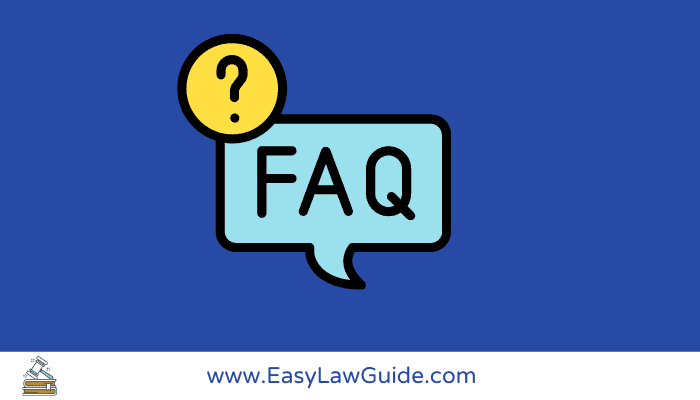 1. Even though I have a lawyer already, am I still allowed to consult with a public defender?
Ans. No. The public defender will not contact you without your consent once you have an attorney representing you, whether that counsel is appointed to you or you retain them.
2. Does the public defender represent clients in situations except for criminal cases?
Ans. Most of the time, for instance, you can get a helping hand from various other organizations, for the cases where you are being sued, you hold immigration issues, and other cases like you are being evicted, are obliged for a workers' compensation claims, etc. 
3. Do I require representation during my arraignment?
Ans. A legal representation is not required for filing an arraignment case. However, before you were compelled to submit your plea, you should have surely spoken to a lawyer. In such a case, the court will formally proceed by informing you of every charge you are obliged for even if you don't hire an attorney for presenting you in the arraignment sittings.
4. When is a warrant required for an arrest by the police?
Ans. The only time the police can arrest without a warrant is if they have a strong enough suspicion to establish probable cause.
However, some exceptional situations may allow the officers to make an arrest and carry out an execution without a warrant. Regarding the acceptance of a warrant's execution, each state has its regulations.
Related Posts:
Final Words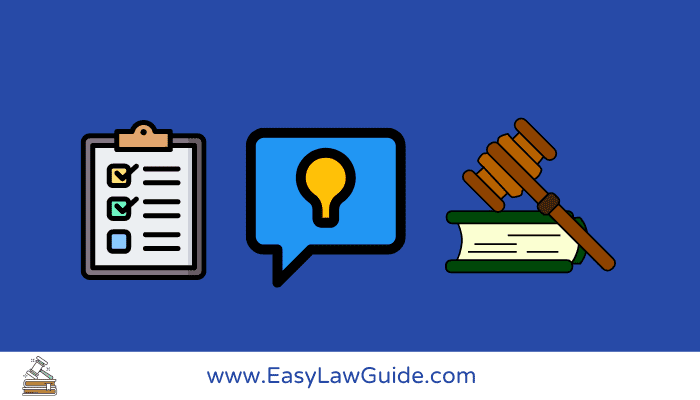 I hope this guide helped to answer your query can my lawyer go to arraignment for me? There are numerous additional reasons to consult a lawyer before being arraigned, but generally, everything goes more smoothly if you are organized.
It is essential to request a free appointment and go over your concerns like how long does an arraignment take if you are unclear about whether you need assistance.